1st Response Security is dedicated to employing quality personnel to service our client needs. We invite you to explore the available job opportunities at 1st Response Security. We value our employees and have the numbers prove it! We have many security guard jobs and other job opportunities as well.
Interested in Joining our Team?
We're 100% dedicated to the absolute best training in the industry and provide you with unlimited growth and promotional opportunities, not to mention an extremely competitive compensation package.
We Promote Job Satisfaction and Self-Fulfillment
Most employees want a sense of belonging. They are honest, trustworthy, and hard working. Achieve Those who go above and beyond are praised and rewarded appropriately. 1st Response Security builds team unity and a sense of purpose in the workplace allowing you to proactively develop your career.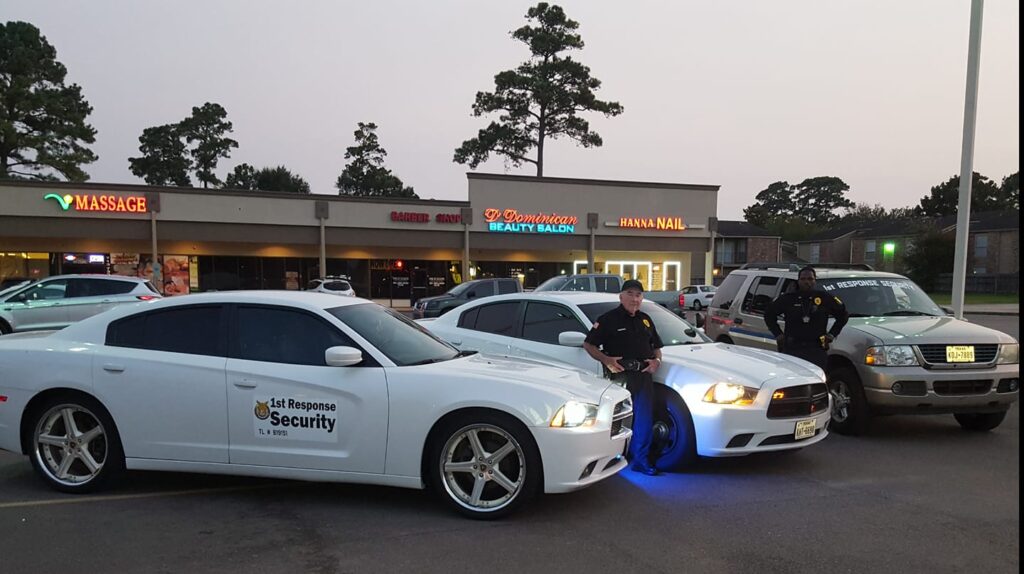 1st Response Security is continually looking for top security professionals who have a passion for excellence and are dynamic team players. If you're looking for a challenging and dynamic workplace where your experience and knowledge are recognized and immediately contribute to the success of the company, 1st Response is the best fit for you. We provide an environment that enables you to realize your full potential and fulfil your career aspirations.
Interested in becoming a licensed security officer?
Point of Aim provides comprehensive and ​specialized training for the private security industry in the State of Texas. Get Certified as a Level 2 or 3 security officer.